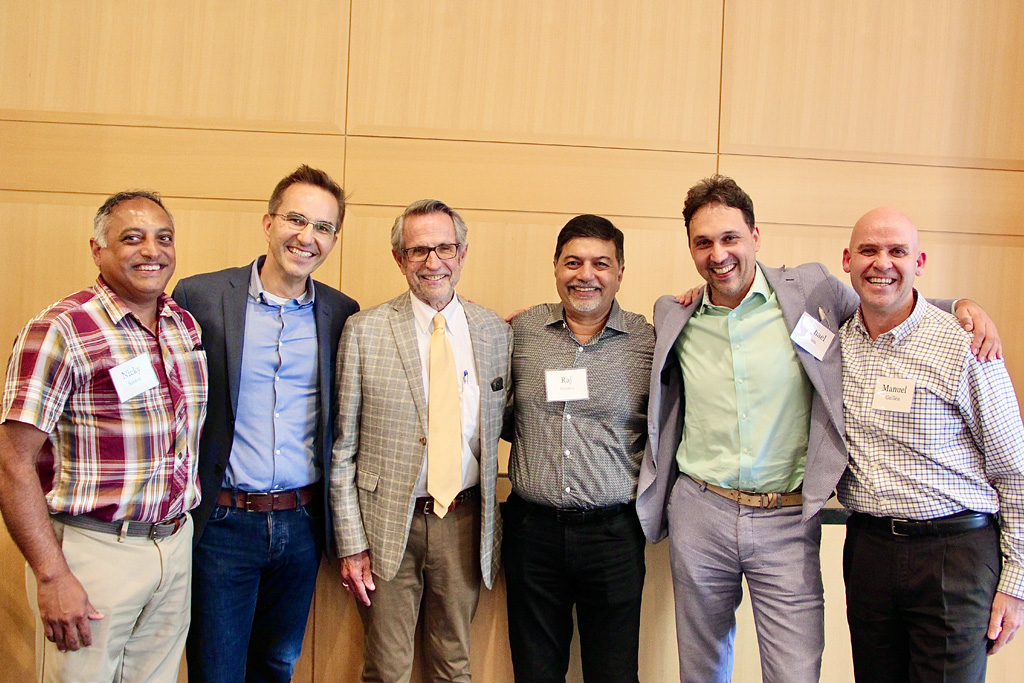 Steering Board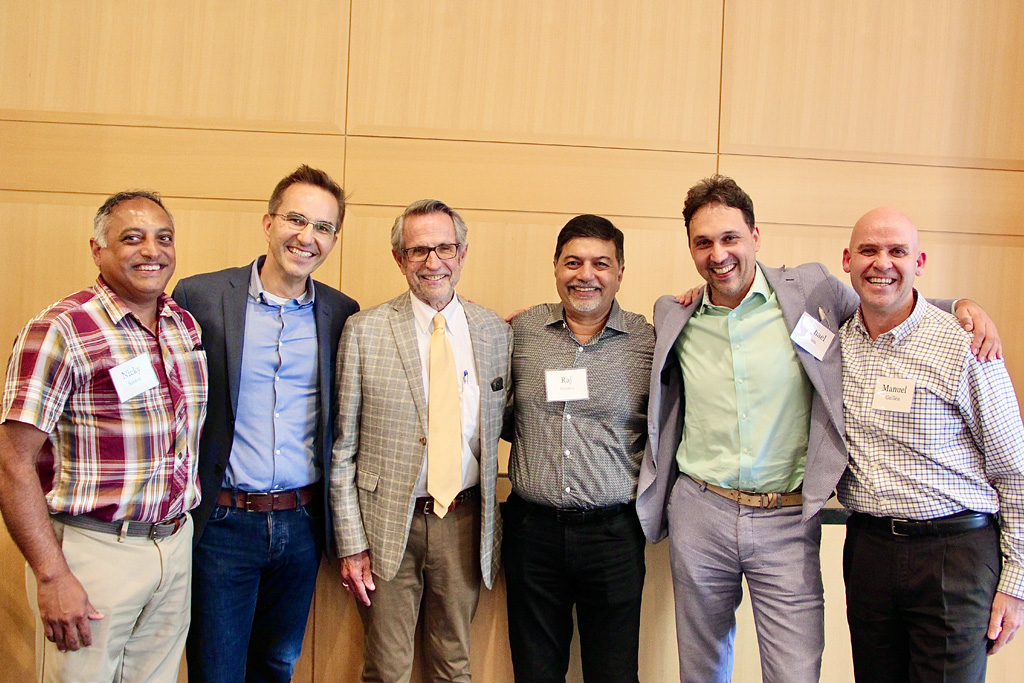 Steering Board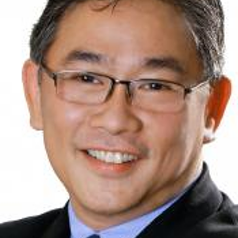 RUDY ANG
---
Mr. Ang, former Dean of the Ateneo Graduate School of Business, has over thirty years of experience in the academe as an educator and leader, and has business interests in quick-service restaurant franchises and small scale commercial real estate development. He was the Dean of the John Gokongwei School of Management at the Ateneo de Manila University from 2003 to 2014. He is also a past President of the Alumni Association of Xavier School, and past Chairman of the Jollibee Franchisees Association.
He completed his undergraduate studies at the Ateneo de Manila University, earning a double degree, AB Communications and BS Management (Honors program), Magna Cum Laude, in 1983. He earned his MBA at Boston College in 1988, graduating number one in his class.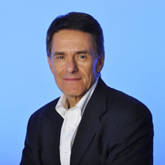 JOSÉ DE LA CERDA
---
José de la Cerda has a PhD in Organizational Development from Benedictine University, U.S., a Master's Degree in Labor Sciences from Michigan State University, U.S., and a Bachelor's Degree in Industrial Relations from the Instituto Tecnológico y de Estudios Superiores de Occidente (ITESO). He has fifteen years of experience in executive positions at universities, government offices, and private businesses (in the manufacturing and financial banking industries), as well as ten years of business consulting experience, and has been involved in over 50 intervention projects related to organizational strategy, development and continuous improvement systems for corporations and small and medium-sized businesses. He currently serves as the director of ITESO's School of Business and is a guest professor at the Quinlan School of Business at Loyola University Chicago. He is a researcher and has authored articles and books on growth strategies in Latin American companies.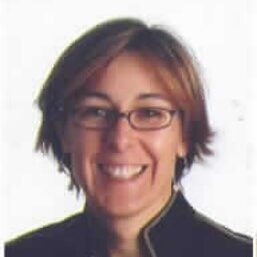 CRISTINA GIMENEZ THOMSEN
---
Cristina graduated Summa cum Laude from the Doctorate in Business Administration at Universitat de Barcelona and obtained the Institute of Logistics (UK) Prize for the most outstanding student of the year in the MSc in Logistics and Supply Chain Management at Cranfield University. Her teaching and research interests are Supply Chain Management, Logistics' integration processes and Logistics' impact on performance.
Her recent papers have been published in the International Journal of Physical Distribution and Logistics Management, the International Journal of Operations and Production Management, the International Journal of Integrated Supply Management and The International Journal of Logistics Management.
Cristina has teaching experience both in Operations Management and Supply Chain Management in undergraduate, graduate and in-company courses.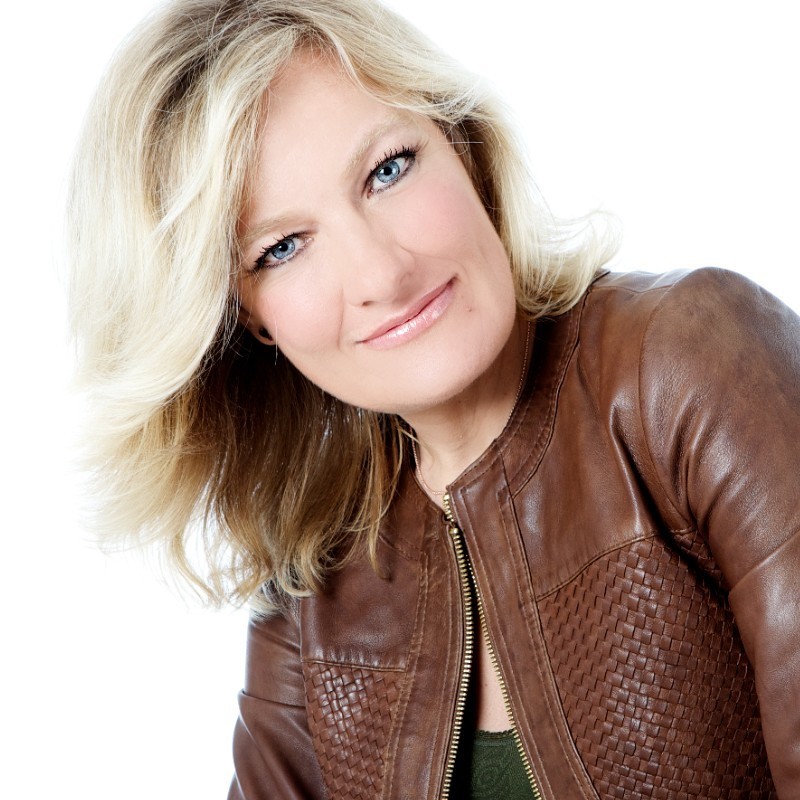 PILAR JERICÓ
---
Business school instructor, writer, keynote speaker and executive president at BeUp, consulting on Leadership and change. Pilar has taught Leadership in 17 business schools in USA, Spain and Colombia (e.g. Georgetown, IE, ESADE, Deusto, Sergio Arboleda, etc.), including 3 years at the Universidad Autonoma's (Madrid) Bachelor's in Business Administration program. Winner of Spanish Management National Award in 2021 and shortlisted as Top 100 Spanish Women Leaders.
Presenter for 2K conferences in 23 countries, and interviewee for 800+ major media outlets in Leadership, Change and Diversity. Award-winning author of 7 books (250K+ copies sold) and numerous other publications, ranking as an international best seller in the Hispanic market. Charismatic leader with extensive experience designing and consulting on executing leadership across diverse cultures. 3.2M readers of the 'El Pais' blog per year, and 69K+ references of her work (Google count as of Jul. 2022).
Published 800+ articles, including 564 business articles in 'El Pais', the leading Spanish newspaper, with some articles reaching 11M+ readers. Topped 3.2M readers and 4.5M web visits per year on blog in 'El Pais.'
Total of 29 publications in 5 languages and written 23 prologues for major editorials.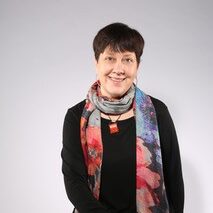 DEBORAH RUNDLETT
---
Debbie is the Founder of The Poets and Prophets Project and a Founding Steward of the Global Consciousness Institute. She brings three decades of expertise and practice in Organizational Development, Leader Formation, and Team Facilitation. Her coaching and facilitation practice focuses on equipping leaders through weaving the spiritual development of the leader with core management principles toward leading intentional change. Her current research explores the nurture of the competencies of poet and prophet in leaders in the workplace.
She began her professional career with the advertising launch team for the IBM-PC, then transitioned into the equipping of leaders across disciplines. After teaching a doctoral track in leadership, pastoring congregations in Connecticut, New York and San Diego, she served fourteen years as a General Presbyter in Pittsburgh, Ohio, and Chicago.
She has her Master of Organizational Development (Phi Beta Gamma), Weatherhead School of Management, Case Western Reserve University; her Doctor of Ministry, Wesley Theological Seminary; Master of Divinity, The Divinity School, Yale University; and Bachelor of Arts, Sweet Briar College. She has numerous process and facilitator certifications, including the Center for Creative Leadership, 'Presencing' Institute, MIT; Korn Ferry; Discovery Learning; and CWRU.
She has been a plenary speaker, workshop leader and presented research at multiple conferences, including the International Organizational Development Network, the New School for Social Research, and the Academy of Religious Leadership.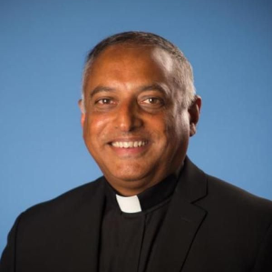 FR. NICKY SANTOS
---
Rev. Nicholas Santos, S.J., Grad '06, '09, is the rector of the Jesuit Community in Omaha, Nebraska, and an associate professor of marketing in the Heider College of Business at Creighton University. Father Santos, a native of Pune, India, joined the Society of Jesus in 1990 and was ordained in 2000. He earned his bachelor's and master's degrees in commerce with a specialization in financial accounting from the University of Pune, bachelor's degrees in philosophy and theology from Jnana Deepa Vidyapeeth in Pune, a master's in theology from the Jesuit School of Theology at Santa Clara University, and an MBA and an interdisciplinary Ph.D. from Marquette University.
His research interests include base-of-the-pyramid markets, business ethics, business and society, Catholic social teaching, corporate social responsibility, social innovation and social entrepreneurship. He has published widely in several academic journals and serves on the editorial policy board of the Macromarketing Society. He serves on the boards at Creighton University, Creighton Prep and St. Francis Mission, and is past president of the Colleagues of Jesuit Business Education.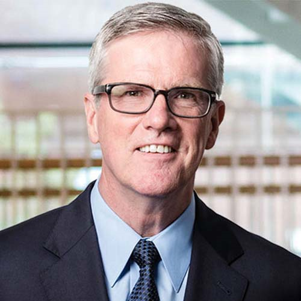 KEVIN STEVENS
---
Kevin Stevens is a professor and former Dean of the Quinlan School of Business at Loyola University Chicago.
Prior to becoming dean of the Quinlan School of Business, Stevens served DePaul University for more than 25 years, including as director of the School of Accountancy and Management Information Systems and as the KPMG distinguished professor of accountancy.
Stevens holds a Doctor of Business Administration (accountancy) from the University of Kentucky, a Master of Accounting Science from the University of Illinois at Urbana-Champaign, a Master of Science in Taxation from DePaul University, and a Bachelor of Arts from Loyola University Chicago.